This
post
was originally published on
this site
This is today's edition of The Download, our weekday newsletter that provides a daily dose of what's going on in the world of technology.
Overwhelmed by the rapid pace of new tech? Let us help. 
It's been a busy year. Over the past 12 months, we've witnessed the explosion of generative AI, the collapse of crypto, and a whole lot of promises from lawmakers pledging to slow the march of climate change. While it's easy to feel overwhelmed by all this rapid change, we're here to help.
Our MIT Technology Review Explains section is dedicated to untangling the complex, sometimes messy, world of science and technology to help you understand what's happening. 
Our series of explainers cut through the noise and get to the heart of the issues that really matter, covering everything from biotechnology and cryptocurrency to quantum computing and what's going on in China's tech industry.
Take a look over some of our fascinating explainers:
+ Our quick guide to the 6 ways we can regulate AI. A handy guide to all the most (and least) promising efforts to govern AI around the world. Read the full story.
+ Ethereum moved to proof of stake. Why can't Bitcoin? There is no technical obstacle to making the notoriously energy-hungry cryptocurrency far more efficient—just a social one. Read the full story.
+ ChatGPT is everywhere. Here's where it came from. OpenAI's breakout hit was an overnight sensation—but it is built on decades of research. Read more about its fascinating history.
+ Everything you need to know about the wild world of alternative jet fuels. Find out more about how trash, cooking oil, and green electricity could power your future flights. Read the full story.
+ How to log off. Sick of spending all your time staring at your devices? Here's how to strike a healthier balance. Read the full story.
Is there a particular topic you'd like to see our writers tackle in the future? Get in touch with your suggestions! 
The must-reads
I've combed the internet to find you today's most fun/important/scary/fascinating stories about technology.
1 Apple wants to make you care about augmented reality
In theory, it's got a better shot at success than companies that lack its elusive cool factor. (The Verge)
+ Its rumored new mixed reality headset is worrying the competition. (Wired $)
+ The launch could be a much-needed shot in the arm for VR startups. (FT $)
+ The metaverse is still fundamentally uncool, though. (NYT $)
+ The metaverse is a new word for an old idea. (MIT Technology Review)
2 A new antibiotic is thwarting resistant bugs
If approved, it'd be the first of its kind to be green-lit in more than two decades. (New Scientist $)
+ The next pandemic is already here. Covid can teach us how to fight it. (MIT Technology Review)
3 ChatGPT has pumped the tech industry back up 
But the AI boom has been far from good news for everyone. (WP $)
+ It could take over 10 years for some economies to reap the rewards. (FT $)
+ ChatGPT is about to revolutionize the economy. (MIT Technology Review)
4 A biotech company mistakenly told 400 patient they may have cancer
It's a harrowing example of the dangers of over-relying on detection tech. (FT $)
5 China has had enough of AI-driven fraud
Its tight internet restrictions mean it could be relatively successful in cracking down on it, too. (WSJ $)
6 We still can't seem to quit coal
It's a lifeline for Asia, in particular—and demand is likely to grow. (Economist $)+ Climate scientists are worried about the cooling upper atmosphere. (Wired $)
7 Bitcoin enthusiasts are agonizing over what to do with memecoins
Purists argue the system is being abused by a proliferation of junk coins. (Bloomberg $)
8 An Irish town has banned children from owning smartphones
It's a voluntary system that can only really work if everyone agrees. (The Guardian)
9 Takeout customers are increasingly picking up their orders themselves
The apps' high delivery fees are to blame. (Insider $)
10 Recycling is rarely as simple as it should be
A new AI system makes it easier to tell whether that container should be chucked in the trash instead. (Axios)
+ Why you might recycle a battery—and how to do it. (MIT Technology Review)
Quote of the day
"They know how to build a religion."
—Inga Petryaevskaya, CEO of virtual and augmented reality startup ShapesXR, tells the Wall Street Journal why Apple might give her industry a much-needed boost.
The big story
The FBI accused him of spying for China. It ruined his life.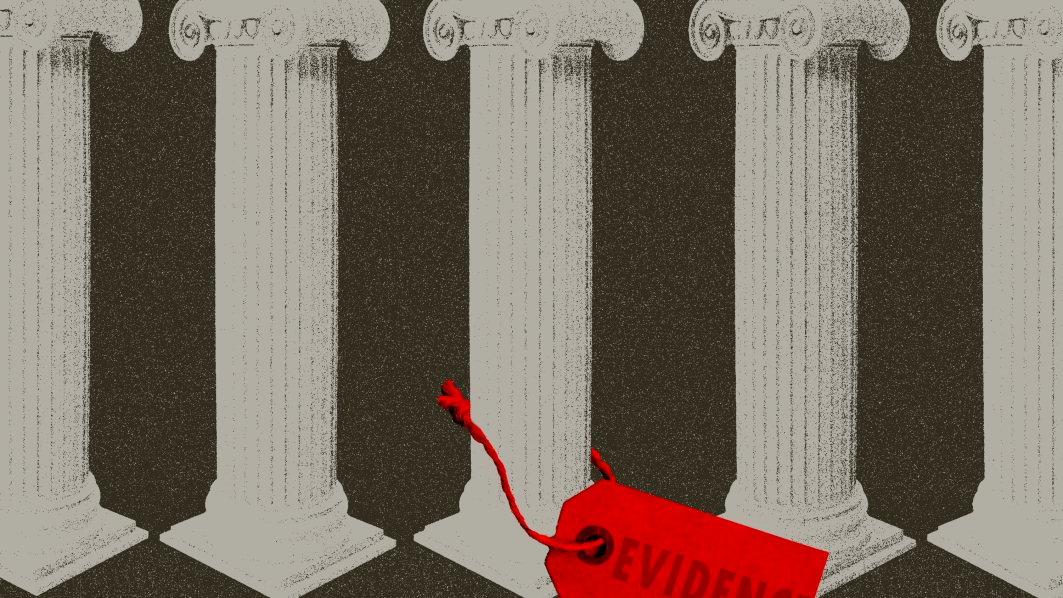 In April 2018, Anming Hu, a Chinese-Canadian associate professor at the University of Tennessee, received an unexpected visit from the FBI. The agents wanted to know whether he'd been involved in a Chinese government "talent program," offering overseas researchers incentives to bring their work back to Chinese universities.
Not too long ago, American universities encouraged their academics to build ties with Chinese institutions, but the US government is now suspicious of these programs, seeing them as a spy recruitment tool. Despite Hu's denial he was involved in such programs, a little less than two years later, they showed up again—this time to arrest him. Read the full story.
—Karen Hao & Eileen Guo
We can still have nice things
A place for comfort, fun and distraction in these weird times. (Got any ideas? Drop me a line or tweet 'em at me.)
+ This galaxy is the loneliest in the known universe


+ Wow: 100 women in San Francisco managed to break the world record for a 100-mile relay. Seriously inspiring stuff (thanks Stefan!)
+ This high school teacher in Japan is an incredibly talented artist, to boot. 
+ You never know what you're going to find behind a circular door.
+ Google's Emoji Kitchen, which allows you to merge emojis into a brand new creation, is hours of endless entertainment.
Top image credit: LEON NEAL/GETTY IMAGES